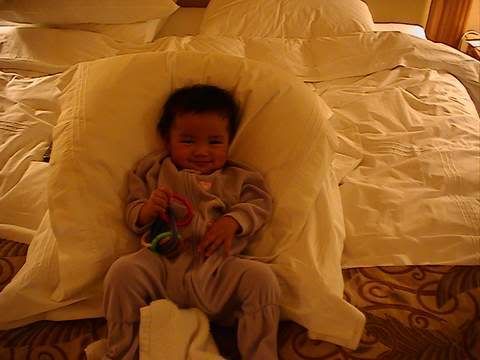 Ohhhh...are we in trouble or what? Look at the expression on her face!


Just click on the photo to view a bigger shot...
or email me and I'll send you the full size shot! ")
Sorry our pics are so dark. Garry is using the video camera for video and stills sooo...no flash! We figured he'd have enough to worry about without taking another camera.